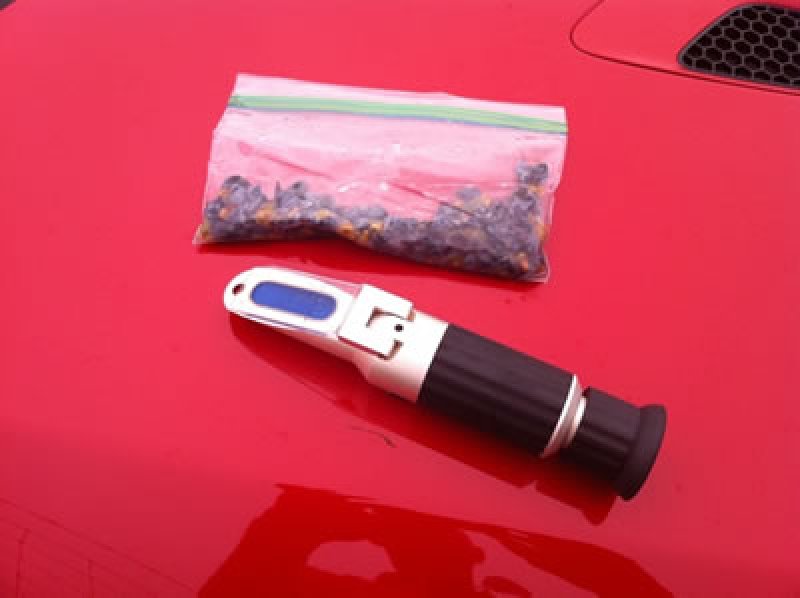 Cary's report:
It's Tuesday morning, September 14th, in heavy fog at Baconbrook although I can see in the distance maybe a little sun on those hills over to the west [Spring Mountain]. The vineyard looks in great shape. The bunches and berries are very firm. I just did a sugar and actually, it's dropped a little bit. We're at about 21.8 [degrees Brix]. I tested the vineyard on the east side. Vines look in great shape; bunches are really tight; berries are tight; seeds are just starting to turn brown.

I've also taken some photos which I will forward to you also.

So all-in-all it's certainly an interesting year. We're supposed to get in to the 80s today but there's actually a chance of rain over the weekend. So, right now Baconbrook looks excellent for producing great wine, let's just hope the weather stays with us.
Here's the actual lab numbers from 9/14:
Location            Brix      Ph        TA
East Block        21.1      3.30      7.1
West Block       20.7      3.33      6.7
We cannot display this gallery