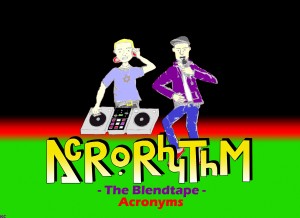 This is a proud papa posting the work of his son, the youngest member of the Match Vineyards family, who has released his first full length album.  Alec, aka DJ Speck, and his friend DK have been writing and recording music as The Acronyms for a few years.  The genre is hip-hop and a few of the lyrics are R Rated, but DK, who writes the rap, avoids the misogynistic, narcissistic, and violent themes of some in the genre and writes about his life and times in a thoughtful way.  DJ Speck writes or mixes, and records the music.
You can listen to their album on BandCamp.  It is also available as a name-your-price download.  Click Here.
Some of Alec's other stuff can also be heard on SoundCloud.