Reviews and Press
Any one tasting note or review is just one small snapshot of a wine at one distinct point in time, but if you check out what folks have been saying about us, you may notice a pattern: most love our wine.

The "reviews" we value the most are those by you, the folks enjoying our wines in your homes and at restaurants and events around the world.  You are the ones we are trying to please and when you're happy, it doesn't matter whether we're loved or loathed by the professional press.  To discover how our wines are enjoyed by folks across the country, we recommend Cellartracker. If you're not familiar, Cellartracker is the largest online database of wines and repository of wine tasting notes on the web.  Over 150,000 users have published over 2,000,000 tasting notes while tracking their inventories of over 25,000,000(!) bottles of wine.  It's a great source of knowledge, not just about our wines, but about almost any wine you can imagine.  To see notes on our specific wines and vintages, select the links below:

Undoubtedly there is no more influential wine critic in the world than Robert Parker.  For more than 30 years, Mr. Parker as used his newletter, The Wine Advocate and website eRobertParker.com to provide independent reviews and criticism of the wines.  Through his labors, hundreds of thousands if not millions have learned to appreciate wines through increased understanding.  We wine lovers live vicariously through his experiences and they give us all goals of wines we'd like to someday drink.  When we do, we'll better appreciate them because of what we've learned from Robert Parker.  He recently tried some Match Vineyards wines.

Wine Spectator Magazine is one of the leading wine and food lifestyle magazines in the world and each month their editors bring us hundreds of reviews of wines from around the world. They've been tasting Match wines from our very beginning.
2008 Match Cabernet Sauvignon Napa Valley Butterdragon Hill
An engagingly complex wine that combines firmness with supple textural notes, this is full-bodied and centered on ripe plum, blackberry, tar, smoke and espresso. Gains depth and holds its focus. Drink now through 2022. 314 cases made. 92 Points. (Insider Nov 2, 2011)
2007 Match Cabernet Sauvignon Butterdragon Hill – For those who favor austerity and structure, with complexity and flavor. Tight, focused and concentrated, yet elegant, offering cedary oak, loamy earth, mineral, dried berry and currant flavors, with touches of wild berry and blueberry coming through on the finish. Plenty of ripe tannins provide traction. Best from 2012 through 2022. 575 cases made. 93 points. (Nov 15, 2010)
2007 Match Cabernet Sauvignon Baconbrook – Rough-hewn, dense and chewy, with herb, tobacco, cedar, green olive and dried berry aromas and flavors. Full-bodied, rich and extracted, this firmly tannic red is in need of cellaring and aeration. Best from 2012 through 2022. 200 cases made. (Web only – 2010)
2006 Match Cabernet Sauvignon Baconbrook – Rustic, dry and leathery, with a bitter nutmeg edge to the dried currant and berry flavors. Concentrated, but rough going. Decant. Best from 2010 through 2015. 193 cases made. (Web only – 2009)
2006 Match Cabernet Sauvignon Butterdragon Hill – Full-bodied, with dried currant, sage and a leathery edge that clamps down on the finish, but it gains complexity and once it opens it shows more depth. Drink now through 2014. 500 cases made. (Web only – 2009)
2005 Match Cabernet Sauvignon Baconbrook – Green olive, herb, sage, floral and dusty berry flavors are compact, concentrated and full-bodied, supported by firm, dry tannins. Tightly wound, the flavors are mouthwatering and well-structured. Best from 2010 through 2017. 360 cases made. 91 points. (Feb 28, 2009)
2005 Match Cabernet Sauvignon Butterdragon Hill – An elegantly style, with subtle, complex dried currant, herb, sage and mineral notes that turn smooth and pleasantly earthy, ending with a complex finish and subtle fruit and earth notes. Drink now through 2013. 735 cases made. 90 points. (Oct 15, 2008)
2004 Match Cabernet Sauvignon Baconbrook – Tight, with spicy currant, herb, sage and mineral notes of modest depth and proportion, ending with raw, rustic tannins. Best from 2010 through 2016. 140 cases made. (Web only – 2008)
2004 Match Cabernet Sauvignon Butterdragon Hill – Ripe, fleshy, spicy red cherry and berry flavors are appealing for their elegance and suppleness, with a long, focused, persistent finish that keeps repeating the lively, ripe Cabernet flavor themes. Drink now through 2016. 640 cases made. 90 points. (Web only – 2008)
2003 Match Cabernet Sauvignon Butterdragon Hill – A touch earthy in the aroma, this is marked by ripe plum and berry flavors that are complex, if on a modest, medium-bodied scale. Ends with simpler flavors. Drink now through 2012. 530 cases made.  (Web only – 2007)
2002 Match Cabernet Sauvignon Butterdragon Hill – Remarkably plush and opulent, impeccably balanced, with rich, soothing layers of ripe currant, blueberry, blackberry and plum, scents of cedar, anise, herb and dusty berry. The tannins are ripe and polished and the finish sails on and on. Best from 2007 through 2014. 500 cases made. 92 points. (June 15, 2006)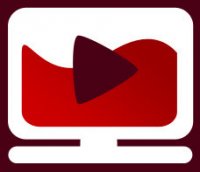 Gary Vaynerchuk's irreverent style but on-the-money critique of wine has made him the choice of a new generation of wine lovers.  They trust him to tell them like it is whether he is blown away or giving a wine a big p-a-a-a-a-s-s-s-s-s on his Wine Library TV (WLTV).  His enthusiasm has brought him great success and his knowledge has brought him great respect.  We're glad he's enthusiastic about our wines.
Watch WLTV Episode #74 Viewer Appreciation Day (8/18/2006)
2002 Match Cabernet Sauvignon Butterdragon Hill – NOSE-green, herbal, complex, asparagus; TASTE-for $80 one of the best CA wines you can buy, COMPLETELY BLOWN AWAY; 96+ points (kills '02 Insignia)
Watch WLTV Episode #640 Randy Sloan from Match Vineyards Comes By The Thunder Show (3/10/2009)
2005 Match Cabernet Sauvignon Baconbrook – COLOR-very dark; NOSE-this smells like happiness; extremely seductive; really quite nice; a little more red fruit (strawberries, cherries) than the Butterdragon; very candied; TASTE-this is a BIG boy; big candied fruit; slightly over-the-top candy for my palate, but loaded w/ that candied fruit flavor profile; great length; a teeny bit too much oak, but many will really like this; 91+ points
2005 Match Cabernet Sauvignon Butterdragon Hill – COLOR-dark; NOSE-very interesting; tons of pure black currant juice; a subtle celery stick that I love; a little mint action; TASTE-nice black fruit; it's REAL and tastes like pre-1991 Cabernet; very Bordeaux-like (like a 2000 or 2005); I really like the length–the finish is extremely long; this wine has serious elegance on the back-end; great structure; I like the juiciness; I like the dry palate play I get from this wine; for a 2005, this is really showing extremely well; this is a SPECTACULAR Cabernet and extremely well made; 93+ points
2006 Match Cabernet Sauvignon Butterdragon Hill – COLOR-dark; NOSE-black currant; charcoal minerality on the back-end; TASTE-very dry; big firm back-end tannins; good dark fruit upfront (blackberries & small sour blueberries); a little oak; some heat on the back-end (should blow off w/ some age); should last a good 12-15 years; very well made; shows more realness than many Napa cabs; 90 points

Wines & Vines Magazine did an article on wine label design that featured our label and the design process we went through.  Check out some of the designs that didn't make it as well as how our final design was born.
Vinography.com by Alder Yarrow is one of the leading wine blogs in the US.  Read what he had to say about our 2002 Butterdragon Hill.
Article in the Napa Valley Register: "The valley's Jewish vintners, winemakers celebrate the grape in first-ever gathering"
The Napa Wine Project's goal is "to personally visit and taste with and promote all wineries and commercial wine producers in the Napa Valley, as well as all collectives & select other locations." They have currently visited and tasted with over 600 wineries. Read about their visit to Match Vineyards.
WinePeeks.TV stopped by for a visit with Match Vineyards.  Watch the video.
We're also mentioned quite often on various online wine forums — online communities where folks come together to discuss wine.  In fact, you may even see Vintner Randy Sloan participating on one of these.  He was a wine collector before he ever bottled a wine of his own.  He can't drink Match every day.
Select online wine forums:
Do you know of other references to our wines that should be included here?  Comment below to let us know.

---
Please note that the logos, websites, and content on this page are copyrights and trademarks of their respective owners. They have been included here as fair use of published information about our wines and winery.