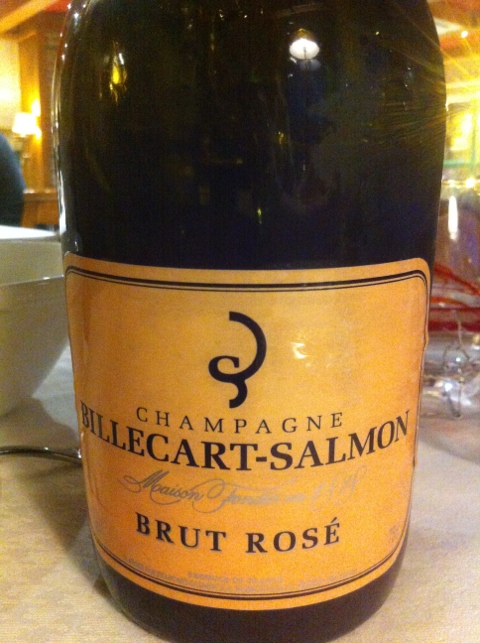 Unbelievably fine… Delicate floral nose of honey suckle and sweet strawberry. Pleasantly soft before food but seems to rise with strength and flavor with the meal as the fruit bursts forth and just the right acidity bring the whole experience to a crescendo. Yes, this is a gushing, and yet non-specific note, but the overall experience of this wine defies description. If one thinks in terms of points, this is easily a 95 and probably the best wine I've had in a year.
The meal didn't suck either. We were dining at La Brasserie du Sillon in Saint-Malo, Brittany, France. Expensive, slightly snooty service, but really good eats and drop-dead views of the beach, ocean, sunset (at 9:45 PM!), and the old walled city in the distance.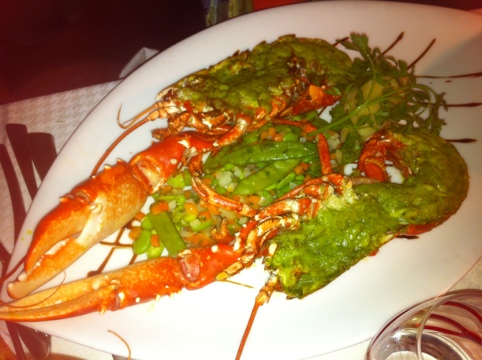 Roasted lobster with an escargot sauce.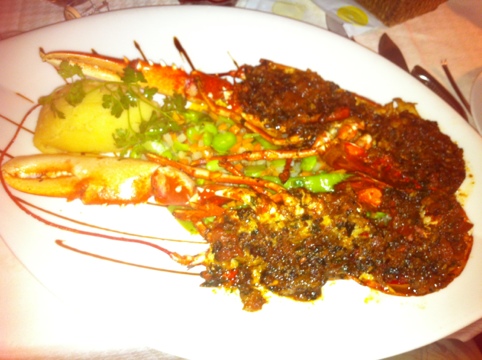 Roasted lobster with a Cognac sauce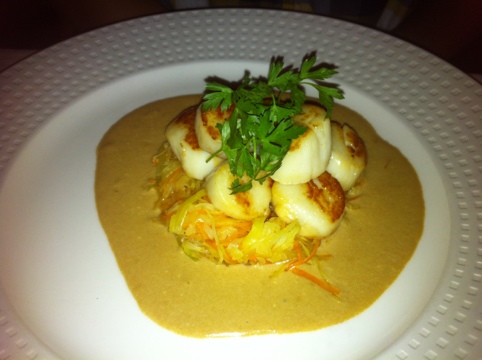 Scallops with some preparation that I've forgotten but Alec reported that "they rocked."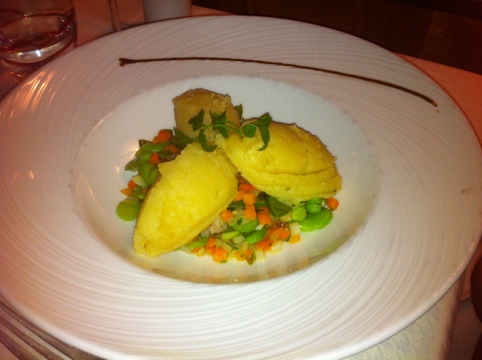 Of course, we couldn't leave out our vegetarian travel companion. He doesn't know what he's missing.