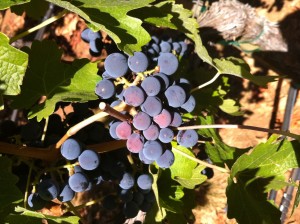 Winemaker, Cary Gott, walked our Butterdragon Hill vineyard this morning.
After this week's heat spike, a lot of Napa Valley vineyards experienced significant sunburn of their fruit.
It looks like we came through relatively unscathed.  Quoting Cary:
Just walked Butterdragon and there is almost NO sunburn. This is as bad as it gets. This is less than 1%.

Great.

Lots of vineyards have plenty of burn.