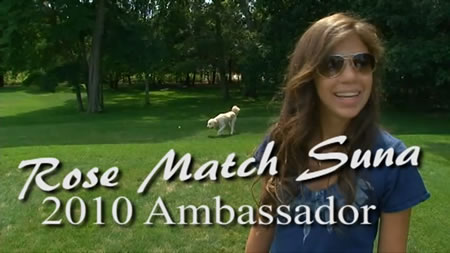 Greetings from the LA Wine Festival where I'm pouring our 2007 Butterdragon Hill and 2007 Baconbrook.  We've participated for years to benefit the Children's Tumor Foundation.  I usually send the wine down and volunteers from CTF pour while spreading information about the fight against these genetic disorders that affect so many children.  This time, I get to work alongside the CTF crew.
It seems like a great time to share the video below of our niece, Rose Match Suna.  She was the 2010 Ambassador for CTF and we're very proud of her.
The video cannot be shown at the moment. Please try again later.