June 4, 2010 – One hundred Napa Valley vintners, each with a barrel filled with a future release, lined the caves at Francis Ford Coppola's Rubicon Estate.  It was really cold in the cave when I arrived — colder than usual.  Summer had finally begun in the Napa Valley and the difference in temperatures between the outside upper 80's and the cave's chill caused us all to shiver.  But it was about to heat up.  Soon thousands of guests were tasting their way through the caves.
We were all there to raise money for Auction Napa Valley, one of the largest charity wine auctions in the world.  Since it's inception in 1981, Auction Napa Valley, conducted by the Napa Valley Vintners, has given away over $90 million to local charities.  In the Barrel Auction portion, guests bid on a case of a future release sampled from the barrel.  The top ten bidders get a case and the highest bidder also receives an autographed, engraved barrel head to commemorate their auction win.  Running concurrently outside of the the Barrel Auction, Marketplace Napa Valley offered wine tasting and wonderful food bites from some of the greatest Napa restaurants and chefs.  The day was also the finale of the E-Auction and computers were set up for last minute bids.
This is my favorite day of the Auction.  It's the biggest with more guests, more wines, more food, more everything.  It's also the most affordable event at $250 per person instead of the $2500 ticket for the 4 day package.  You see a wider-cross section of folks.  Not to knock the special dinners and the live auction portion — they're great and actually raise the most money — but I'm a little more at ease chatting about our wines and how they're made with folks in the cave than in being at a black tie affair and watching someone pay $200,000 for a 6 liter of Screaming Eagle.
From a bidder standpoint, I screwed up my strategy again this year.  I always kick myself for not tasting and bidding early.  The big names — the latest critics' darlings and the old standards — always go for a pretty big chunk of change (~ $4k/case).  The crowd flocks to the best known wines so you"re not going to get a deal on Shafer Hillside Select, but you can often get some (even better) wines at perhaps less than retail if you bid fairly early.  The opening bid is $175 with $50 minimum bid increments.  A $175 bid won't last, but $600 may squeeze in somewhere in the top 10 and get you a really nice case of wine, possibly at less than retail, and definitely all going to a good cause.
Most wineries were offering their 2008 vintage with a good portion of the wines either Cabernet Sauvignon or Bordeaux blends.  This was my first chance to take a look at this Napa vintage for anything other than our own wines.  After tasting so many barrels, I would summarize that 2008 will be a very good vintage though perhaps not quite as consistently great across the board as 2007 was.  As a consumer, you'll probably want to be selective, trusting Cellartracker/Grapestories, professional reviews, and friends' recommendations to find the very best.  This differs from the 2007 vintage when you could practically select great Napa wines using the dart board approach.  Many of the 08's had really nice attacks and upfront fruit profiles yet did not have very complete finishes, some even being a bit thin in the middle right now.  I also noted some pretty rough tannins on some Cabs.  I predict that they will flesh out and the tannins will soften but will need some cellar age for that to happen.  It will not be an early-drinking vintage. Another common thread for the vintage is the production levels are going to be way down, primarily due to a much smaller harvest in 2008.
Although I certainly didn't have the chance to try as many as I would have liked — I was there to "work" after all — I did try some.  Of those I tried, the following wines are the ones I would recommend.  The number of "*" indicates the relative strength of the recommendation.
Alpha Omega 2008 Red Table Wine
Blackbird Vineyards 2008 Bordeaux Blend
Crocker & Starr 2008 Cabernet Sauvignon, Crocker Estate Vineyard *
Jones Family 2008 Cabernet Sauvignon ***
Joseph Phelps 2008 Bordeaux Blend, Insignia Auction Reserve **
Frazier Winery 2008 Cabernet Sauvignon, Estate **
Madonna Estate 2009 Pinot Noir, Due Ragazze Reserve
Merryvale Vineyards 2008 Bordeaux Blend, Profile **
Mi Sueño 2008 Cabernet Sauvignon, Selección Herrera **
Nickel & Nickel 2009 Cabernet Sauvigon, C.C. Ranch *
O'Shaughnessy Estate 2008 Cabernet Sauvignon ***
Paraduxx 2007 Blend
Parallel 2008 Cabernet Sauvignon, Estate
Rocca Family 2008 Cabernet Sauvignon, Grigsby Vineyard
Rombauer 2008 Cabernet Sauvignon, Proprietors Selection *
Round Pond 2008 Cabernet Sauvignon *
Roy Estate 2008 Cabernet Sauvignon, Charles – A Tribute *
Shafer 2008 Cabernet Sauvignon, Hillside Select **
Stag's Leap Wine Cellars 2008 Cabernet Sauvignon
Terra Valentine 2009 Cabernet Sauvigon, Wurtele Vineyard *
This was our first year to have a barrel in the auction.  We poured our 2008 Match Butterdragon Hill Cabernet Sauvignon.  I'm very proud of how the wine is showing with lovely, complex fruit, significant spice, cooking herbs, sweet tannins, and a full, rich mouthfeel.  We'll be bottling 350 cases of this wine in just two weeks.  Of course, it's impossible for me to be totally objective when evaluating our own wine — sometimes I'm even harder on our wines — but I can honestly say that the only wine I tried that day that I would rather drink than my own was perhaps the 2008 Jones Family.  It was phenomenal.
News Flash: 2010 Auction Napa Valley raised $8.5 million for Napa Valley charities!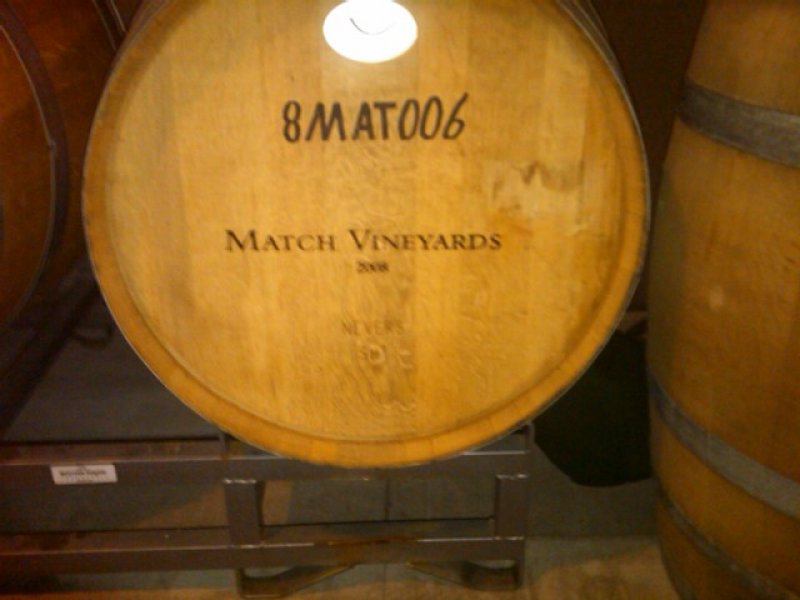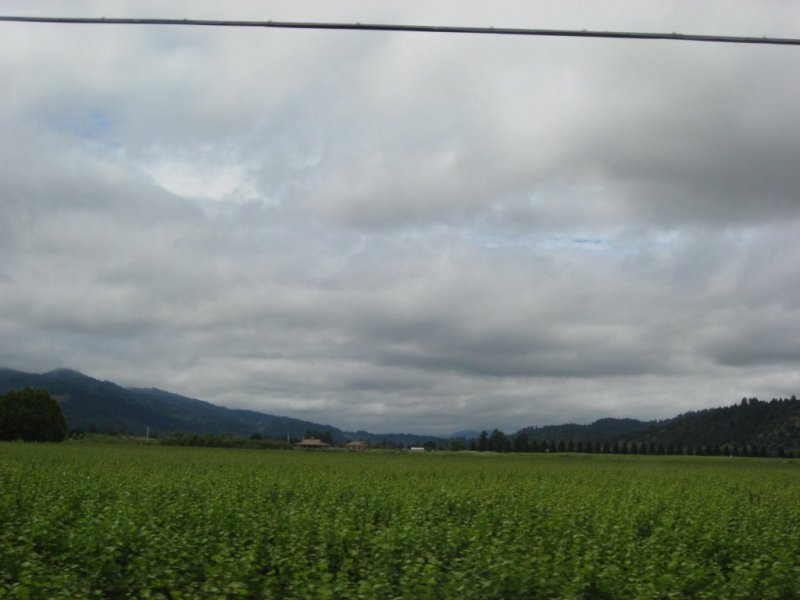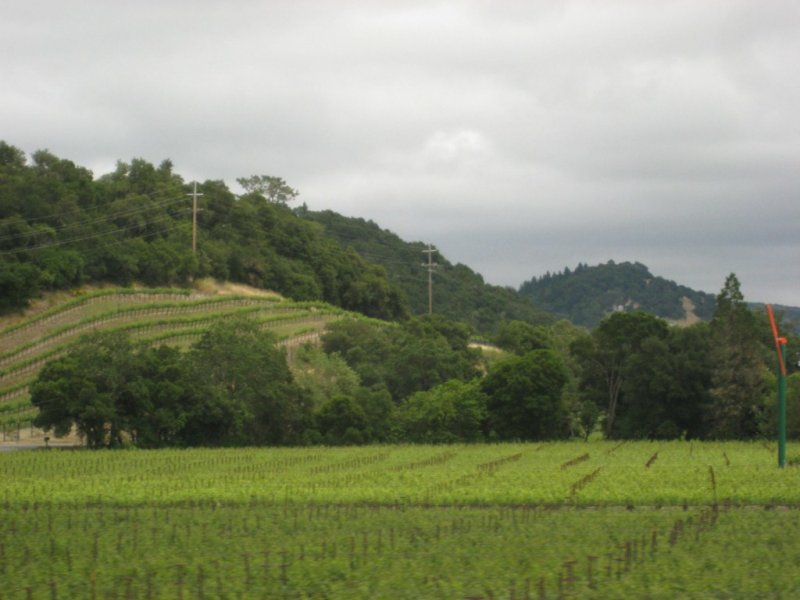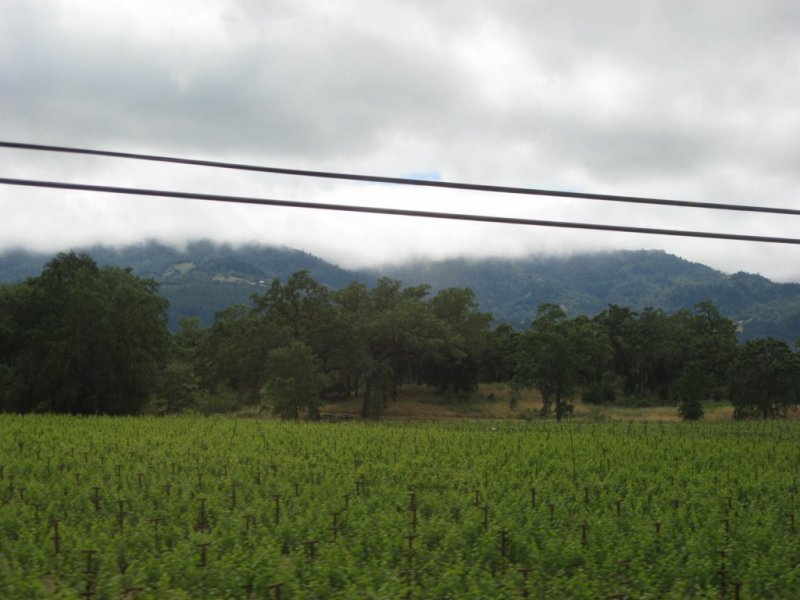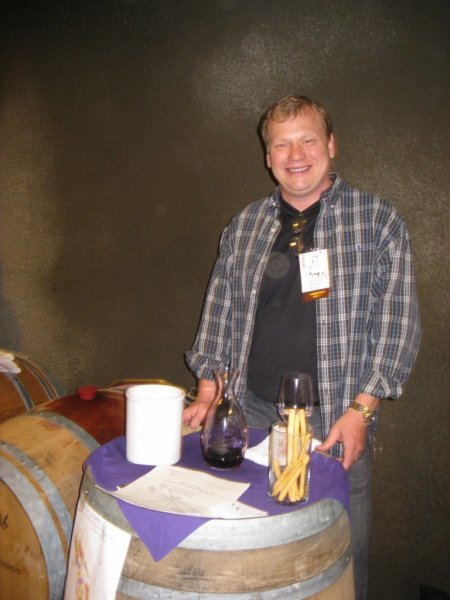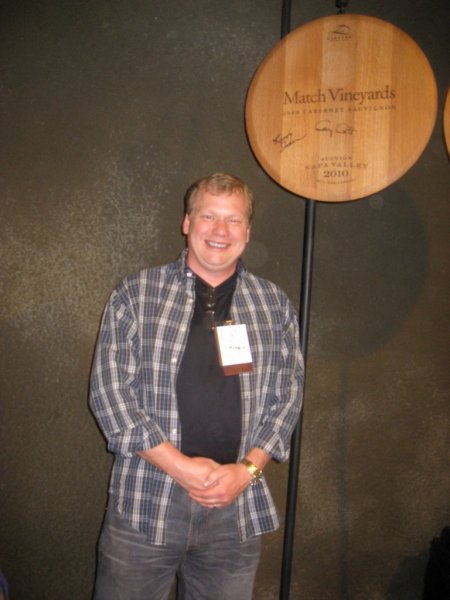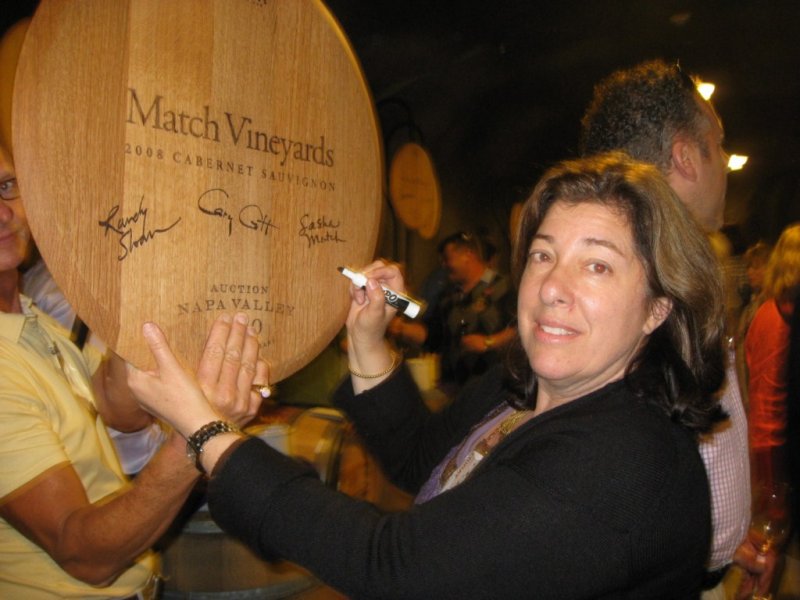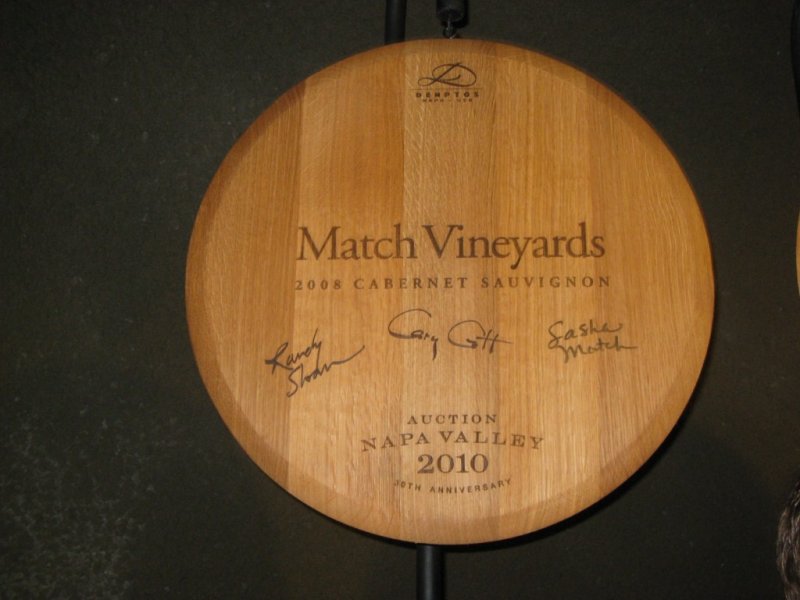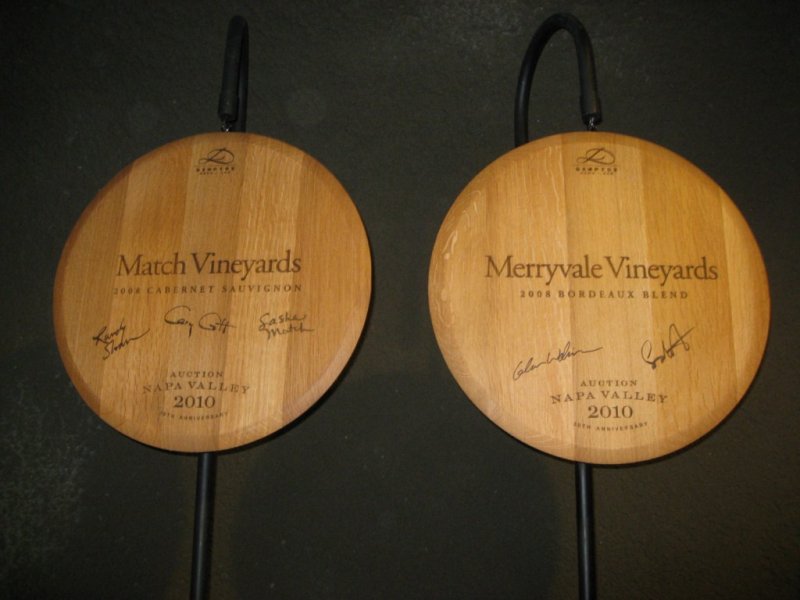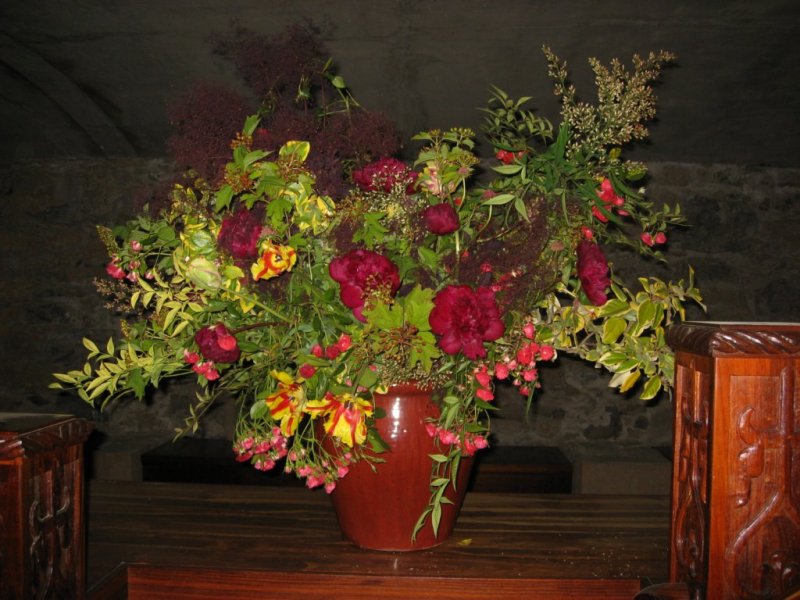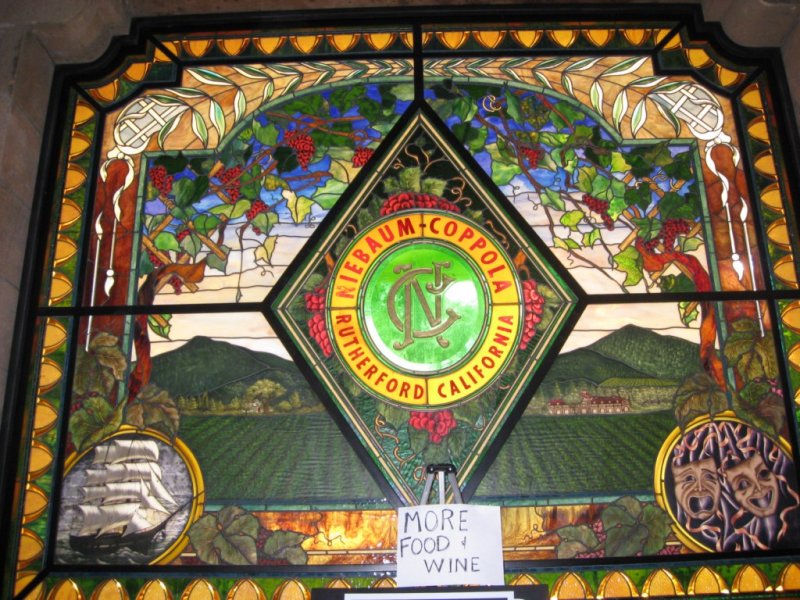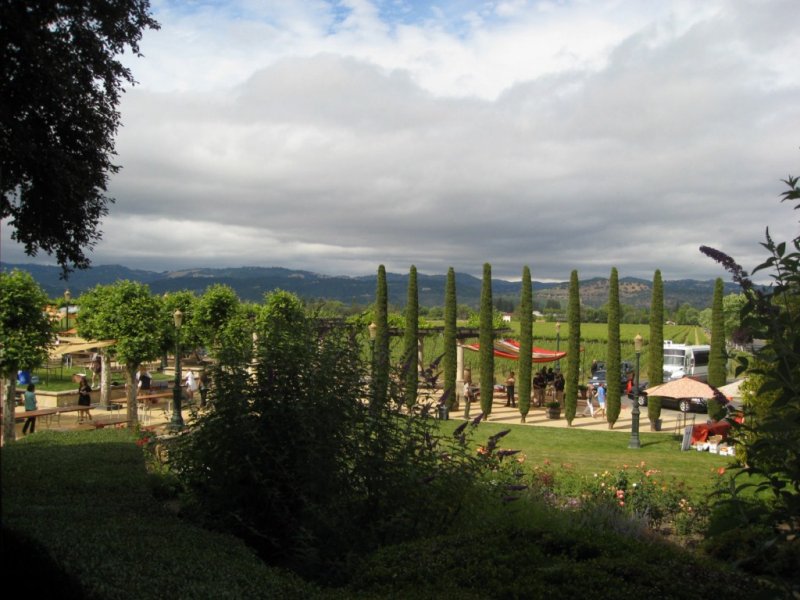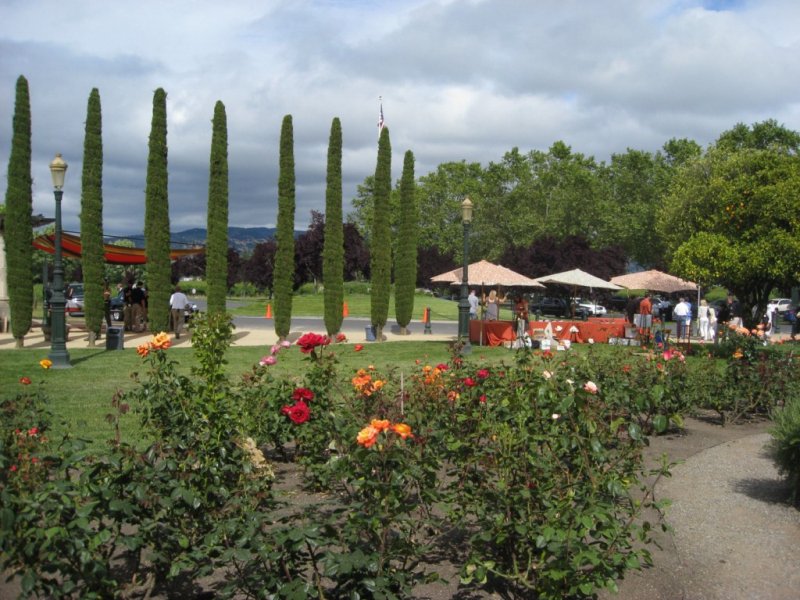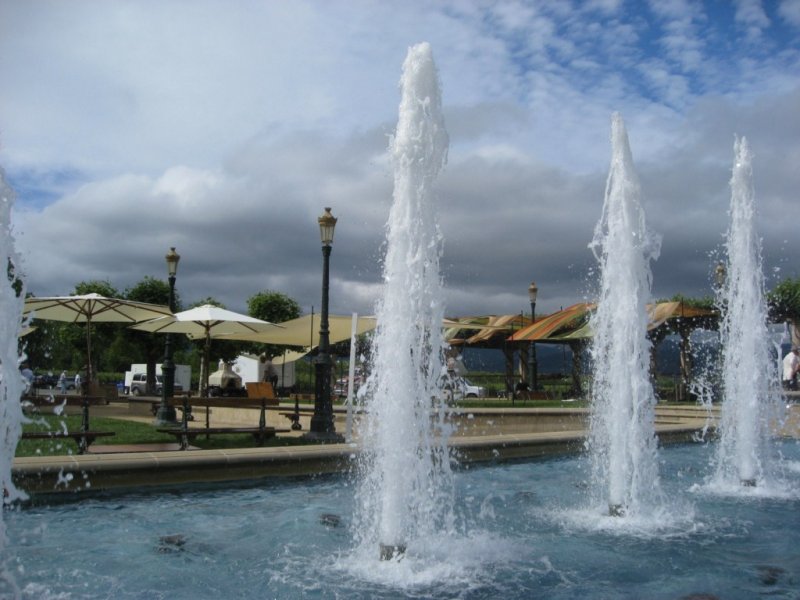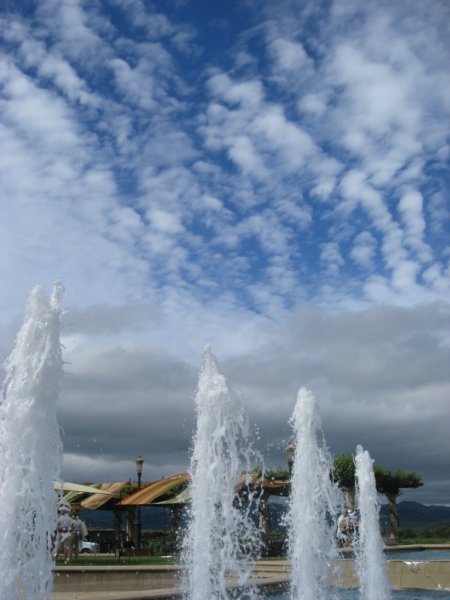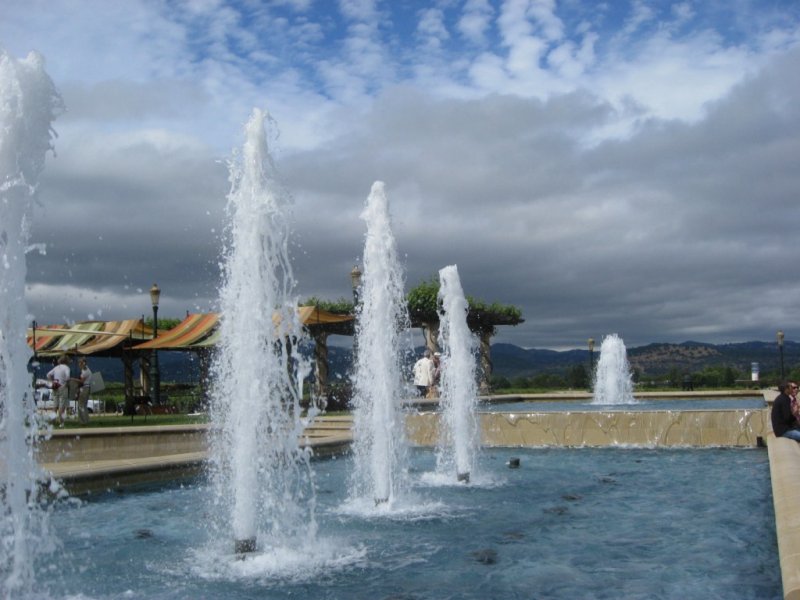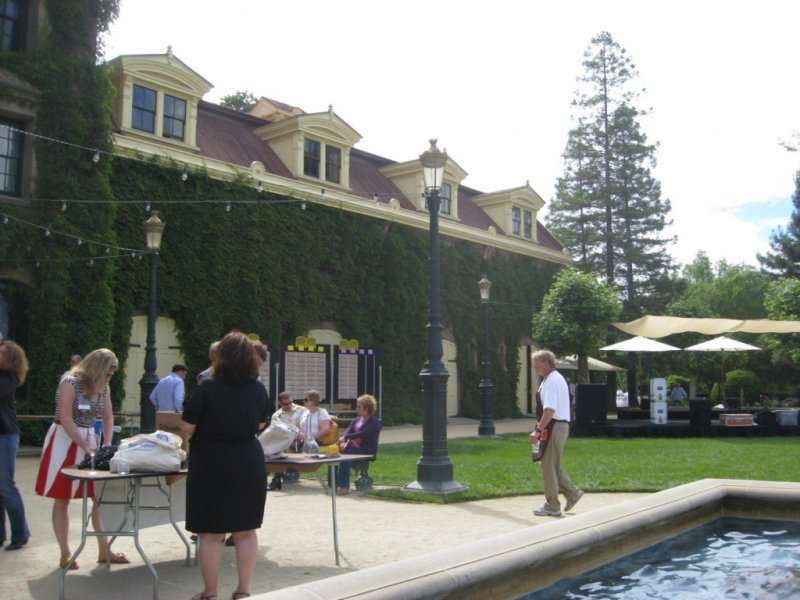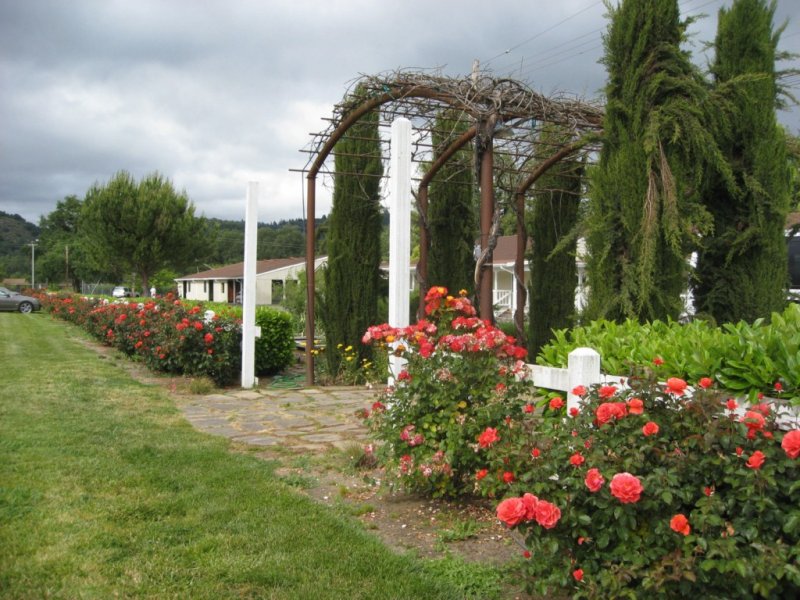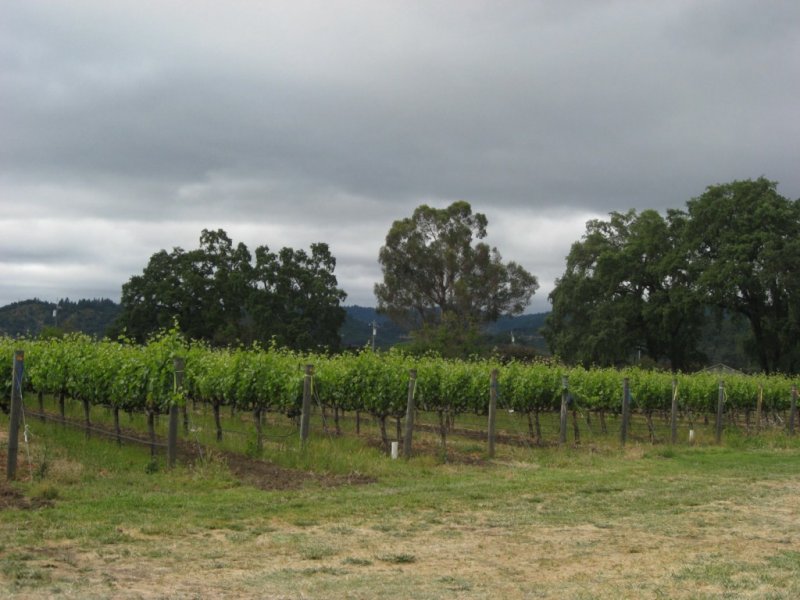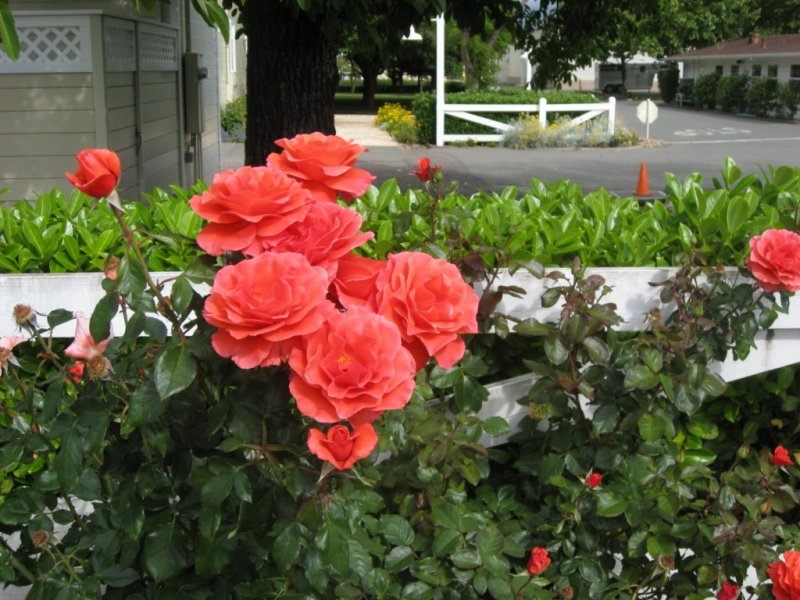 And a final note… Someone needs to invent a tasteless throat lozenge because after trying to speak over the din inside that cave for a few hours, I started losing my voice and coughing.  Hall's Menth0-lyptus isn't conducive to wine tasting.