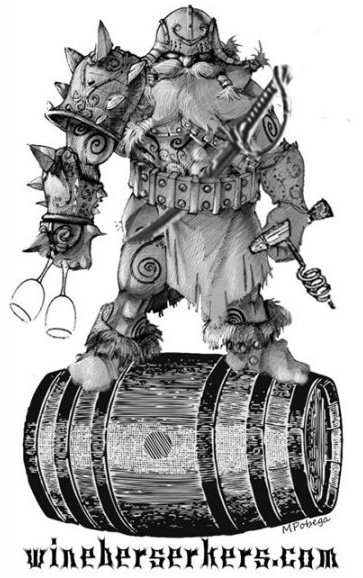 The second annual Berserker Day is being celebrated at Wineberserkers.com.  This online community is a place where thousands of folks slightly (or very) berserk over wine gather to discuss this passion.
In honor of Berserker Day, over 60 special deals, raffles, and auctions are being offered by the member wineries, retailers, and individuals of the forum.
If you want to discover some new wines at some very attractive prices, check it out. (I believe you will have to register with WineBerserkers in order to see the deals.)
By the way, our offer on the forum is we will be raffling off 6 magnums of the soon-to-be-released 2008 Butterdragon. To be eligible, you'll have to be a member of Wine Berserkers and have donated the retail value of the wine ($135) to a children's health charity from Jan 1 – Jan 27, 2011. Our recommended charity is the Children's Tumor Foundation.