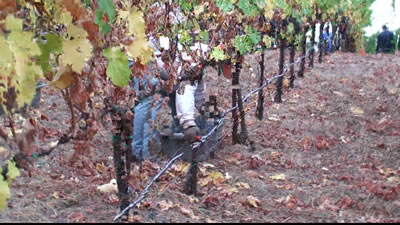 (Quick note: if you're digging these videos, please take one sec to tweet or retweet, blog, ping,  comment, trackback, share, like, vote… whatever social networking buzz word would be appropriate for your viewing option of choice.)
This video is of harvest at our Baconbrook vineyard located in the Spring Mountain District, Napa Valley. Harvest was on October 1st but the video was sent via carrier pigeon and dogsled.
The video cannot be shown at the moment. Please try again later.