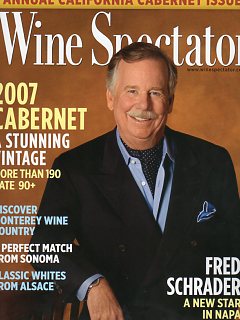 This video was on our Home Page for a while but never published to the Vintner's Journal blog.
Such a "repeat" seems like the perfect post for today when folks may be just a bit distracted. (Go Giants!)
Winemaker Cary Gott goes into the vineyard to read the review of our 2007 Butterdragon Hill. You can read the review yourself in this months issue of Wine Spectator magazine.  The 2007 Butterdragon Hill Cabernet Sauvignon, as well as our newest release, the 07 Baconbrook Cabernet, can be ordered by downloading this form.